Aswell as the festive period being filled with family, fun and food, it also included a lotttaa shopping (sale shopping to be exact). So this is a What I got for Christmas/Haul kind of post so LETT'SS GOO!
*PLEASE NOTE THESE WERE ALL TAKEN AT DIFFERENT TIMES :) SO APOLOGIES FOR THE SUDDEN CHANGES IN LIGHT AND SETTING*
What I got before Christmas:
THE BEST SUNGLASSES EVER WITNESSED BY MANKIND from Thrift Store (Yes, they flip up.)

A REALLY cool clipboard from ding ding :)
FRUITY, RED COLLARED TOP - Depop
SIMS 3 - I bought it second hand from Depop but you can get it anywhere really!
BEAUTIFUL PHONE CASE FROM ANNA
BEAUTIFUL SOCKS ALSO FROM ANNA
EVEN MORE BEAUTIFUL SOCKS ALSO FROM ANNA
LOVELY NOTEBOOK FROM ESME!
BANANA FROM KINZA
OH WAIT IT'S A STRESS BANANA - MenKind
COOOL NOTEBOOK FROM HELENA LIKE WUT!
THESES BOOTS MAKE ME FEEL LIKE I CAN TAKE ON THE WORLD
THIS COAT WAS £5 FROM URBAN OUTFITTERS - BARGAIN OF THE CENTURY
COLLAR. nothing left to say.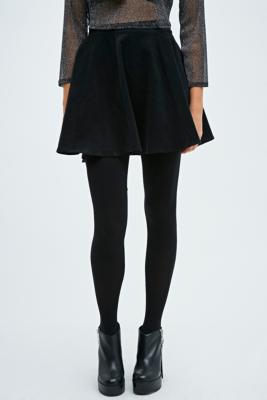 Urban Renewal Cord Skirt! FOR £10! I am literally in love with this. Adding something special to a generic black skater skirt. I DIDN'T HAVE TIME TO TAKE A PICTURE OF THE ACTUAL SKIRT BECAUSE I LOST IT FOR A WHILE SORRY....
What I got for Christmas:
WASHIIIIIII
T-SHIRT FROM UNIQLO
NECKLACE FROM LOLA ROSE (I WEAR IT AS A CHOKER AND IT'S PERF)
RLY COOL TOP FROM UNIQLO
PERF RED BACKPACK WHOOHOO
What I got after christmas: (ie SALE SHOPPING YAS)
THE WARMEST THING I'VE EVER EMBRACED FROM PAPERCHASE (£5!)
A PIECE OF COAL FROM A NATIONAL TRUST PLACE.
JUST KIDDING IT'S A HANDWARMER!
THE FLUFFIEST THING EVER HANDLED FROM URBAN OUTFITTERS
A beeaaaatiful A Line skirt from a shop in Affleck's Palace! £10 woohoo. I'm afraid I didn't have the skill to portray the whole skirt in a picture so here is the pattern. dingggg.


A FURRRRY SKIRT FROM UNIQLO
AND LAST BUT CERTAINLY NOT LEAST, THE MOST BEAUTIFUL COAT/MAC EVER TO EXIST FROM RAINS (£20 FRICKIN POUNDS ON SALE FROM LIKE 90) modeled by the beautiful antaliya.

ANYWAY SORRY FOR A LAAATE ONE. Christmas was over a month ago but I hella procrastinated. BYEE!!